Effective from February 24th 2017, a new regulation issued by the Venezuelan Tax Authority (SENIAT), announcing the increase of the Tax Unit used to estimate different fees and contributions to the Administration, was published in the Venezuelan Official Gazette Extraordinary No. 6287.
In particular, as every year, the announced rise of the Tax Unit value affects the official fees to be paid for different industrial property services, and this time it supposes an increase of approximately 70% on the already high fees regularly paid to the Venezuelan Administration.
The new schedule of official fees affecting trademarks and patents owned by foreign entities, is as follows: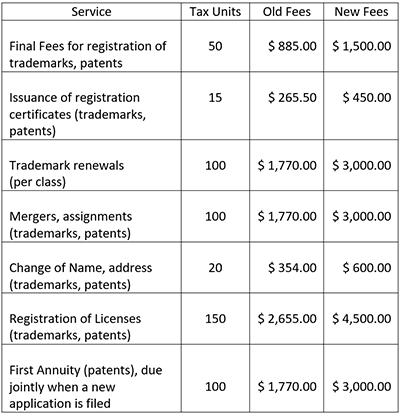 Despite the regular increase of the Tax Unit value is generally followed by an announcement of a devaluation in the official foreign exchange rate, it has not happened yet; however, if it occurs, it will have an immediate effect in reducing the amount of the official fees to be paid by foreign entities.
Cástor González-Escobar
Partner | GR Lex Americas
castor@grlexamericas.com