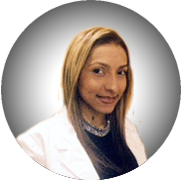 Deysi Rodriguez
Administrative Associate
Email:


adm@grlexamericas.com
Deysi Rodriguez is the Head of the Administration Department at GR LEX AMERICAS in charge of dealing with all the administrative aspects of the Firm.
Ms. Rodriguez studied at the University-Institute of Management of Technology where she earned a Bachelors Degree on Administration, mention Human Resources. Before joining GR LEX, she worked at the Simon Bolivar University dealing with Human Resources matters and then she worked in an important security consultancy company dealing with matters related to internal audits.
Ms. Rodriguez speaks Spanish.