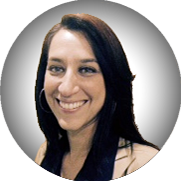 Carolina Jimenez Garcilazo
Senior Associate
Email:


carolina@grlexamericas.com
Carolina Jimenez-Garcilazo is a Senior Associate and Intellectual Property Specialist at GR LEX AMERICAS. She is the current Head of the Trademarks Prosecution Department and deals with the communication with our network of associates and clients in the Spanish speaking countries.
Ms. Jimenez-Garcilazo studied at the Santa Maria University School of Law where she earned a J.D. and after several years of solid experience working in the IP field, is currently a candidate for the LL.M. in Intellectual Property of the joint program offered by Los Andes University and the Center for the Studies of Development (CENDES) of the Central University of Venezuela.
Ms. Jimenez-Garcilazo worked from 1999 to 2009 at the Legal Department of the Venezuelan Patent and Trademarks Office (SAPI), where she managed diverse projects and procedures, including examination of trademark applications, decisions on oppositions and nullification proceedings. Before joining GR LEX, Ms. Jimenez worked as the Head of Trademarks at other Venezuelan Law Firm.
Ms. Jimenez-Garcilazo has participated in several International and local seminars, workshops and conferences related to Intellectual Property, including seminars organized by the World Intellectual Property Organization in Geneva – Switzerland and in Spain. She also has been speaker in local Conferences and Seminars introducing Intellectual Property Rights to government authorities such as the Venezuelan Technical Police Department in charge of dealing with anti-counterfeiting and organized crime.
Carolina Jimenez-Garcilazo speaks Spanish.